Simple steps
to a healthier
you in 2022.
Plant Based living, backed by Psychology.
With over 150 recipes from around the world.
About the Author, Betty Chetcuti - Psychologist, Mother and of Maltese Heritage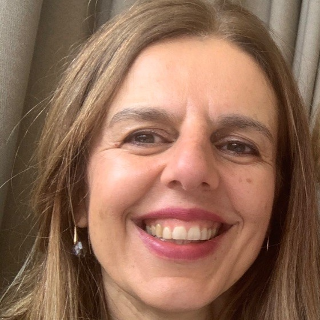 I am a psychologist, a mum of three, of Maltese heritage, I love cooking and I believe in increasing and inspiring good health with plant-based recipes to satisfy, nourish, heal and nurture. As a psychologist, I use key principles to help take small steps and provide easy to access information to make choices to eat what works for you. It shows that most of what we eat is already plant based and that with a few small and simple changes anyone can increase their physiological and psychological health.
"Let food be thy medicine, and let medicine be thy food"
I have completed over 1000 hours of research and wrote My Vegan Cookbook that includes my story plus that of my friends showing significant health changes even as little as within one week. The medical literature is abundant with research supporting health changes using whole food plant based dishes. The famous quote by Greek physician Hippocrates, "Let food be thy medicine, and let medicine be thy food" has stood the test of time…The power of food to heal and restore remains. 
"My cookbook is a marriage perhaps, of what we know and what we could try – 
Something old, something new, something borrowed and something brew"
This is a book about old and familiar recipes, those foods you will find easy to make and enjoy; food that resembles closely what you have already eaten and cooked, such as soups, pastas, porridge, curries and cakes. I learned to cook many of these familiar recipes alongside my Mum and Dad.
I have included some recipes to include entirely new dishes too, and adapted them to be plant based. This will help you to be creative with these simple and delicious recipes, such as Eggplant Rolls, Leek Mushroom and Thyme Pie, and Fig, Pear and Plant Based Fetta Pizza. Entirely new recipes that I also had fun with, such as making tofu from soy milk and then making 'scrambled eggs' from tofu.
Other recipes have something swapped or new added, a small adaptation, to make them plant based such as Pasta Bake and Walnut and Mushroom Loaf, or a delicious plant based 'spaghetti bol' made with plant based pea protein, with a similar look to what we have known pre plant based. I also experimented with trying new foods after I learned about the underlying role of diversity to 'feed' the microbiome and tried foods such as amaranth, farro and tempeh.
Cafe latte isn't vegan? Well it is when using plant based milk such as soy or oat milk. Other options such as Turmeric Latte have been included to show that even what we drink as a plant based option is refreshing and good for us.
Connections are Important
I am available to work with clients for individual, family or couples counselling, organisational workplace programs, and community based health and wellbeing events. 
My focus is on building connections intra and interpersonally and exploring underlying cognitions, emotions and behaviours that impede and contribute to our happiness and success.
I qualified from a Master of Educational Psychology degree in 1991 and have had a strong interest in working in my private psychology practice with people across the life span on distressing issues affecting their vitality, confidence and sense of wellbeing.  My private practice has specialised in helping people take care of their emotions and to move towards living the life they dream about.
Lifestyle
When I am not working I enjoy many creative projects, including walking around my neighbourhood exploring laneways and the latest renovations and landscape projects, working on my cookbooks, supporting zero waste initiatives, cooking new taste sensations and old favourites, catching up with friends and family, following my favourite football team, making travel plans, shopping at local food markets, listening to podcasts about health and wellbeing, creating ways to reach more people and bring peace and contentment to their lives, and practising ways to have more joy and happiness in my own life.
Qualifications
Bachelor of Behavioural Sciences (Honours), La Trobe University
Master of Educational Psychology, University of Melbourne
Member of the Australian Association of Psychologists
Registered Psychologist, AHPRA, Psychology Board of Australia
Approved Area of Practice Endorsement in Educational and Developmental Psychology, AHPRA, Psychology Board of Australia
Board Approved Supervisor, AHPRA, Psychology Board of Australia